RARE! Artist Painted, Dianna Effner 8 Heartstring Whippersnapper Tommy MINT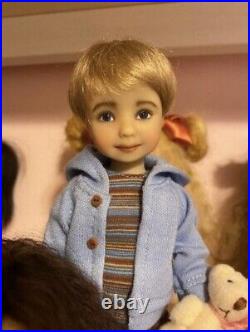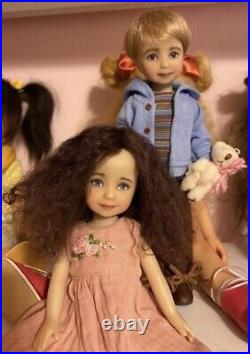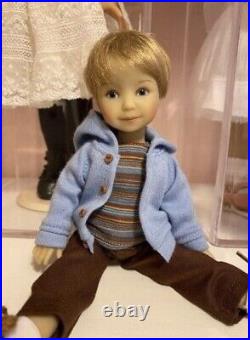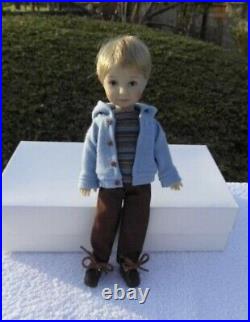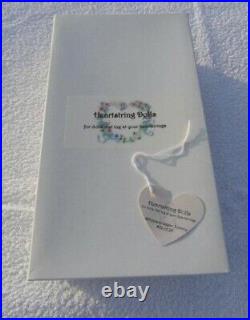 Dianna Effner - Original discontinued Heartstring Dolls these dolls are not the little Charming dolls. They are the original sought after rare discontinued Heartstring dolls produced by Dianna Effner. Original and discontinued, MINT Condition Heartstring doll "Whipper Snapper Tommy" Repainted by Helen Skinner in 2022. He is number 22 of 25 made. Comes in original little boy set as shown and his sister Dusty Rose Eva is also Listed.

Pet & smoke free home. These dolls are very hard to find. Boxes are MINT as well.

In 2003, Joanne Flitton created such pretty outfits for her only Betsy Doll... But she had no idea that her creations would appeal to collectors and enthusiasts alike! In 2007, Jo participated in the big IDEX Show in Florida and decided to create her own Doll Company... In 2008, she met Dianna Effner who agreed to create'her' own Doll for her. This is how the story of the Heartstring Dolls was born with 3 lovely 21 Cm Vinyl dolls (Mari, Jackie and Grace).

In 2009, the Heartstring Dolls made their debut at the IDEX Show, attracting Amateurs and Collectors. In 2010, the new'American Border' line was launched, and a fourth' Eva' doll was added to the trio (in honor of their granddaughter). In 2011, the Collection'Once upon a time' made many happy.... I let you discover these tiny dolls with a heart of gold.. Unfortunately, due to health problems, Jo Flitton decided to stop these creations in 2017, which put an end to this magnificent series of dolls for good.