Vintage Brunette Bubblecut Barbie Doll with #993 Sophisticated Dress and Cape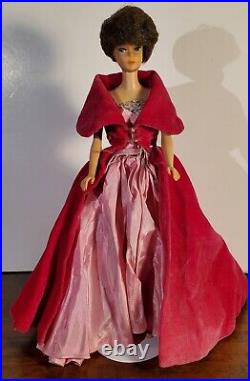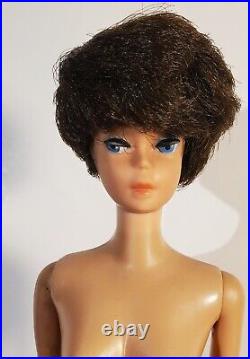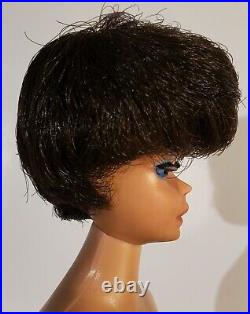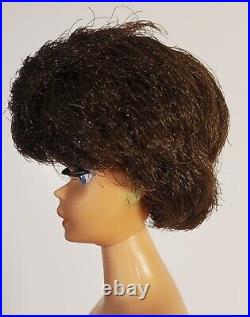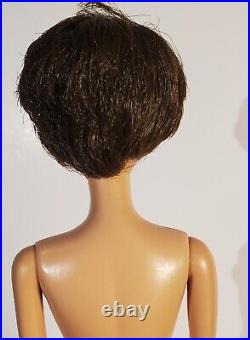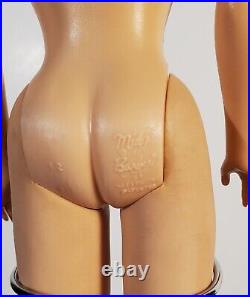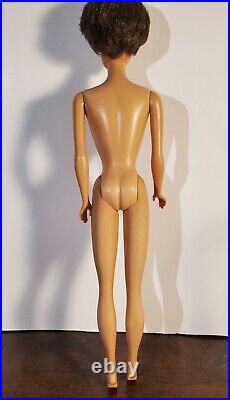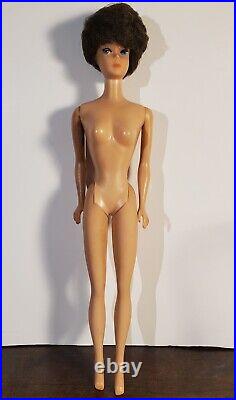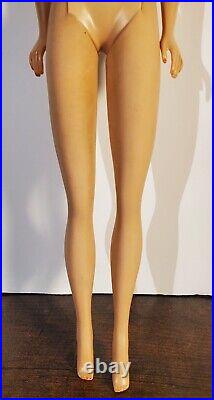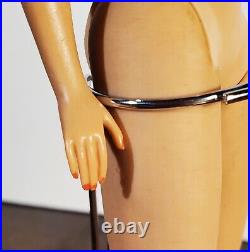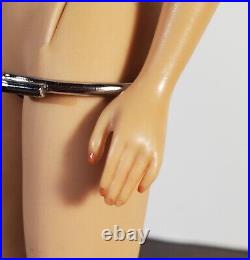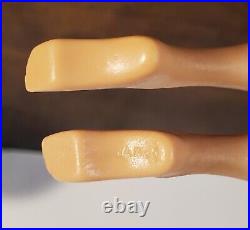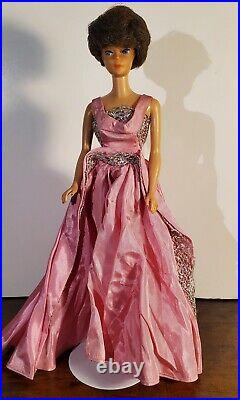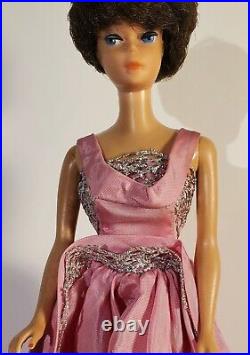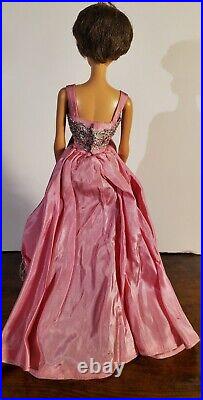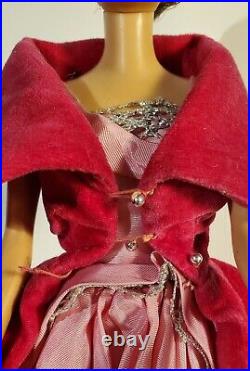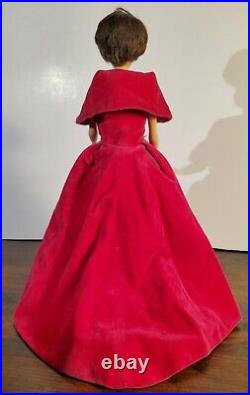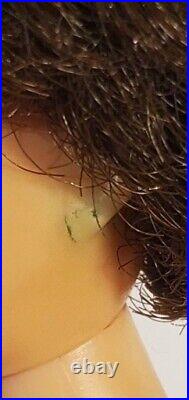 This vintage Barbie doll is a true gem for collectors and enthusiasts alike. With a classic Bubblecut hairstyle and elegant #993 Sophisticated Dress and Cape, this doll is a must-have addition to any Barbie collection. The doll is made of high-quality vinyl material and measures 12 inches tall. Hair and body in exceptional condition.

One arm is not as tight as the other but will not come off. One ear has a little bit off green ear SEE PICTURE. Buttons on Cape will need to be repaired.